Driving more traffic to your website by increasing rank in different search engines.
San Diego SEO & Digital Marketing Agency
Statistics report that nearly 70% of search engine browsers ignore the top of the page ads, and instead click the organic ones.
Admoore Marketing
not only offers reliable help to clients with their social media management headaches, but they also offer complete professionalism in
PPC advertising
, and market consulting.  In addition,
graphic design
and video production are just a few more ways that small business and enterprise business alike, can benefit from the digital marketing campaigns that
Admoore Marketing
 specialize in. More about our services can be read by clicking the button.
The Admoore Approach To SEO For San Diego
Our marketing agency uses dedicated experience to provide your business with the same tactics we employ in order to assure our business is found on search engines. Just as you searched for SEO and found our page, the same can be done for your business with our skills of putting specific search phrases to work for you.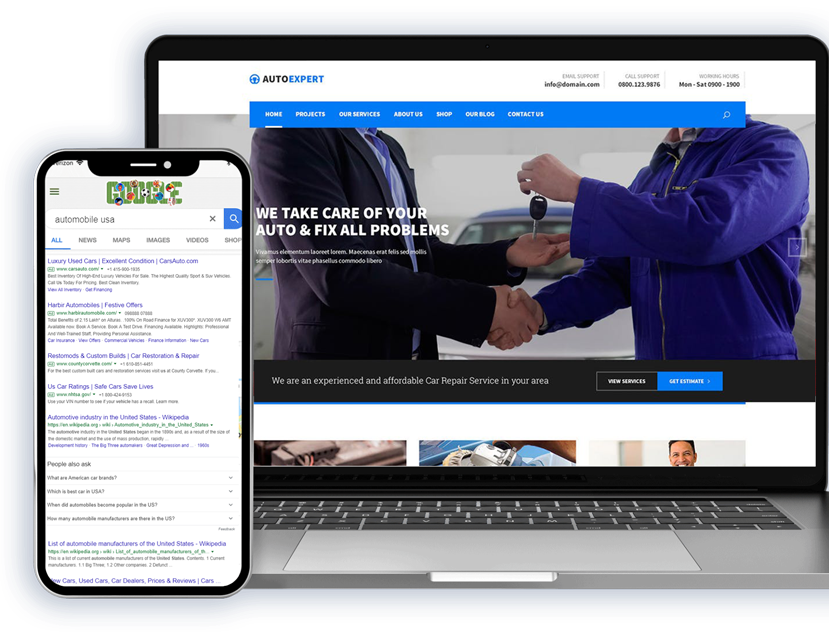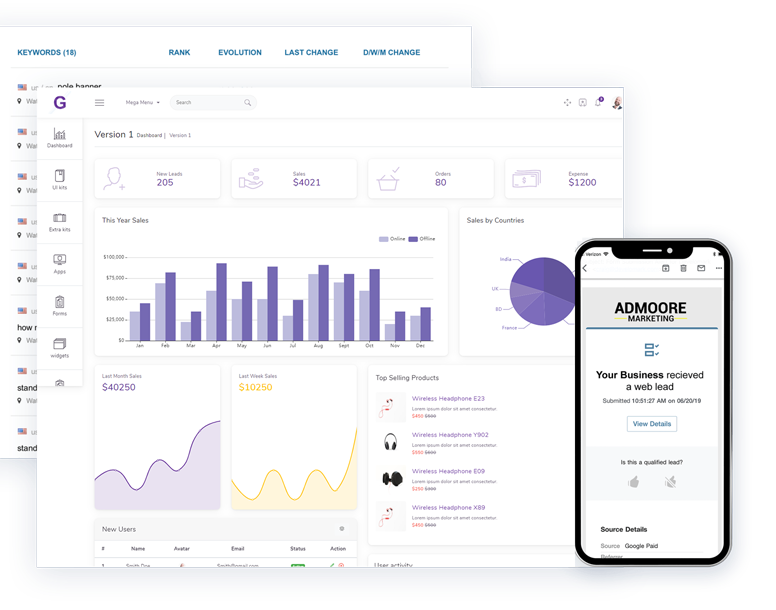 Our Fort Diego Digital Marketing Agency Brings the Best
ADMOORE MARKETING provides only the most professional marketing team specifically picked to assist your digital needs. Our monthly client list proves the satisfaction our clients receive with a retention rate well into the top 10%. Graphic Design, SEO, web development, and social media marketing services make up 50% of our success. The other 50% is the experience and dedication we put into the client.
It is our mission to help as many clients as possible navigate their way through this digital maze. If you are local to the San Diego area, Admoore Marketing is the best option to choose. Our marketing agency is ready to have you discoverable today.
Our main office is located on 237 kearny St, San Francisco CA 94108 – but we service clients in the San Diego SEO Agency area with search engine services. You can learn more about why we're the right company to hire if you're engaging SEO in San Diego and need a expert..
Valued Achievements At Admoore Marketing
Ranked #1 for Sacramento seo pro
Ranked #1 for roseville SEO Company
Keep clients up to date on latest campaign tracking
Keyword targeting algorithms superior to competitors
Service from qualified company employees trained specifically to the tasks you require.
Providing the same approach to your business as our own.
Hard driving ethics to push your campaigns tougher than competitors and stay above the ranks.
We never outsource to cheap laborers
Extensive content marketing strategy for longevity in Google
When we work with another customer, we cling to a specialized SEO process where we dissect your site and scan for normal issues recognized that keeps down a site's rankings. These issues incorporate area diverts, site security, site speed, site structure, composition increase, dainty substance, and substantially more. When we have the site in a decent specialized standing we can proceed with our SEO procedure.
What About My Technical Issues?
At Admoore, our client's needs are never just about turning over a project as quick as possible. Sometimes things go wrong. For this reason, when you become a new client, our process will begin by analyzing your website. Any issues that hold back your site's rankings will be detected and repaired. These could be any number of issues from site speed, domain redirects, or thin content to only name a few. Once confident all issues are resolved the process proceeds.
SEO Content and your Website
In order to make your website discoverable, we use a planned method of placing keywords throughout the content that your readers will see. These keywords will react to the words a customer types into a search engine such as Google. To better serve the purpose of discovery, longer content is added in accordance to the same algorithm that top search engines use to increase the chance of rankings. Writing a bunch of keywords is easy enough for anyone, but good content is what really makes the difference. Our teams specialize on creating content that is only beneficial to your website.
The content used can help in a variety of ways but what else can we do? Another part of our strategy is to use other sites to help your site. As you grow in the search rankings opportunities to be featured will come. Partner networks also allow us to use backlinks and then you and them can place links to go from page to page. Through prospecting and reviewing even local links can be set up.
Admoore Cost Assurance Policy
Explaining this process may make it seem a little too easy. The truth is, hard work, dedication, and years of qualified experience are only part of the requirements to be successful. We also understand the hectic world of doing an SEO alone. To better assist your needs, we offer an easy pay plan. Before the project begins you receive an estimate on how many hours are needed to complete our service. If our agreement were to be settled at $85 for each hour, then the total costs would include hourly price multiplied by number of hours proposed. By breaking this number into installments, each would be due in an agreed amount of time, such as a month for example. As the project progresses your worries can be eased with timely reporting on metrics. Monitoring the KPI metrics will keep us to date on a list of things such as:
search engine analytics data
search engine business data
data about search console
tools important to SEO Campaign
Our whole purpose of improving your SEO is to better YOUR business marketing. You always have priority pick on the keywords you wish to go on the content. After your selection is made, we can easily add our formulated experience to improve on the use of those keywords, and even add any that may be stronger to maximize overall strength.
What makes a good marketing agency in San Diego ?
Understand the local business climate of San Diego,CA
Help clients obtain leads nationwide.
Understanding the customers shopping habits that live in San Diego
Swim Safely in our SEO marketing Fishtank
As you can see ranking your website at the top can be the easiest and most productive way to bring in your customer base. Admoore is ready to assist you today on your SEO needs. We encourage medical professionals, legal and dental firms, as well as home services to contact us for starting your SEO campaign today. Our client rankings are solid all throughout San Diego Ca. Ranking your website at the top of the search engine is what we offer will absolute quality results.
Contact admoore marketing Today
Search Engine Optimization
We love our optimizing and creating content for your SEO campaign. We put the same efforts in to creating ranking pages as we do our own. Up to date code practices are only a few ways that admoore can install quality content full of highly competitive keywords and keep you ahead of the competition. Your page will be right along ours on page number 1
Our team is uniquely qualified to work with Google and other top search engines and ensure being up to date when running par per click campaigns. Certified in Google Awards, we are trained to decrease click through cost and can maximize the potential for increasing conversions.
Responsive Website Design
If you're going to have a responsive website design that is built for more visitors, then our development team can custom build that site. This is done through capturing interests that can improve the quality of the page. Further being able to review and take notice of important conversations keeps you, the owner, in control of customer base. Using your website as a digital signage and ensuring that customers understand hours of operation can add only further success.
If you find that your product is being represented incorrectly, your product will become ineffective. In a generation of digital marketing, nearly every customer will read reviews before purchasing. An ineffective product diminishes all chances of producing effective marketing efforts. Admoore excels in reputation management software. As a service to our clients, we can create programs that not only represent the product correctly, but also brings in higher quality reviews.
Admoore Marketing also provides technical assistance in Google Local Service Ads. Geared towards the tradesmen business category, roofers, plumbers, HVAC, etc. will increase customer base significantly through our standardized method of navigating the search engine optimization and increasing awareness to someone making searches.
The Basic principle to getting ads where potential customers can see them can be done through Google's display ads as well as social media. Admoore Marketing will place these ads in all the places customers are searching and nearly match your investments with our digital advertising campaign.

Let Us Evaluate Your Website Today!