Driving more traffic to your website by increasing rank in different search engines.
Off-Page SEO: The Basic Optimization
When you are optimizing for Off-page SEO you are simply telling Google what others think about your website. Off-Page links act as a vote for your site, the higher quality links the higher your chances are for ranking in search engines like Google. For example, if you've got a lot of valuable links pointing to your web pages, Google will assume that you have amazing content that provides value for their users, therefore ranking your business above your competitions.

Off page SEO refers to search engine optimization techniques that can be used to improve the position of a web site in the search engine results page (SERPs). Some off-page SEO techniques are link building, blogging, directory submissions and networking linking. Overall Off Page SEO has to do with many techniques off your site for the purpose of ranking a website higher in the search results.
Graph shows the major Factors search engines look for. As you can see there are many factors that go into SEO.

Link building is still considered the most effective Off-Page SEO method. When you are building external links to your website, you are basically trying to gather as many 'votes' as you can to vouch for your site. If you are being referred to and your competitors aren't, then you have a good chance of outranking them.If someone likes this article and references it from his/her website or blog, then this is like telling Google that this page has good information.
A good example is our good friend Brian Dean from backlinko, where they performed a study and analyzed 1 million search results. This one piece of content alone generated over 3,000 backlinks.
When a web site is high quality and useful is more likely to have references (links) from other websites. As well as bookmarked and shared among communities of like-minded users.

SEO can be split into 2 categories. Off-Page and On-Page SEO. Before you start learning any techniques, its important you know the difference between the two.
On-Page: Optimizing for page titles, internal links, meta tags, directory submission. These are things you optimize before your page goes live.
Off-Page: Optimizing for things that you can do directly OFF your website once it is live. These are things such social networking, article submission, blog & forum submission. These are things you optimize for once your page is already live.
Benefits Off-Page SEO Optimization

Although there is many Off-Page SEO Optimization, below are 3 of the most important reasons you need to be optimizing for Off-Page SEO today.
Increase in rankings – The website will rank higher in the SERPs and this also means more traffic.
Increase in PageRank – Pagerank is a number between 0 and 10 which indicates the importance of a site page in the eyes of Google. This system was invented by Larry Page and Sergey Brin (Google founders) and one of the reasons that Google was so successful in showing the most relevant results to the searcher. Today. Page rank is just one of 300+ factors that Google is uses to rank a websites.
More exposure – Higher rankings also means greater exposure because when a website ranks in the top positions: it gets more links, more visits and more social media mentions. It's like a never ending sequence of events where one thing leads to another and then to another etc.

Below are 14 Off-Page SEO Techniques you can implement today to drive more traffic to your website and outrank your competition in a matter of time. Some of these Techniques are advanced and some are for beginners.
Blogging : Start writing blogs to give users and search engines a reason to come onto your website
Blog Marketing : Posting comments on other blogs within the same niche as yours. Make sure they are " DO FOLLOW " blogs.
Forum Marketing : Find relevant forums and start answer peoples questions, offer advice etc..
Search Engine Submission : Speed your ranking process by signing up to search engines like Google, Bing, Yahoo.
Directory Submission : Submitting your website to directories helps Google find your site better. Yelp, YellowPage, and you local Chambers Of Commerce is a good place to start.
Social Bookmarking : Submit your blog posts and pages to most popular bookmarking sites such StumbleUpon, Digg, Delicious and Reddit.
Link Baiting : Create compelling content to and use as bait for a backlink from other authoritative websites.
Photo Sharing : You can upload your photos to websites like Flickr, Picasa, Photo Bucket, etc. Other people will be able to see them and hopeful link back to you.
Video Marketing : Similar to photo sharing, you can upload your videos to authoritative websites such as Youtube and Vimeo.
Business Reviews : Have clients leave you reviews on the most popular sites such as Yelp, RateitAll, Shvoong, Kaboodle, Stylefeeder etc..
Local Listings : Signing up local directories is super important. Such directories are Google Local, Maps, Yahoo Local, Yellow Pages, etc..
Article Submission : If you write articles yourself you can submit them to article directories sites like Ezine, Go Article, Now Public, etc..
Social Shopping Network : If you are running an ecommerce website a good strategy for advertising and branding your products for free is to submit them to online shopping networks such as Google Product Search, Yahoo Online Shopping, MSN Online Shopping, Kaboodle, Style Feeder, etc..


Trusted Northern California SEO Agency

AdMooreMarketing is slowly becoming the leading Norther California SEO Company for many reasons. Aside to providing outstanding SEO Consultant, our Off-Page SEO services can help you climb up the search engine ladders in matter of time.
At AdmooreMarketing, we understand that business owners need specific services to help grow their business. Therefore, we start by doing an in-depth audit of your current website to figure out what's already working for you and what isn't. Once audited, we will do the below Off-Page actions to help build authority in the eyes of Google and other search engines.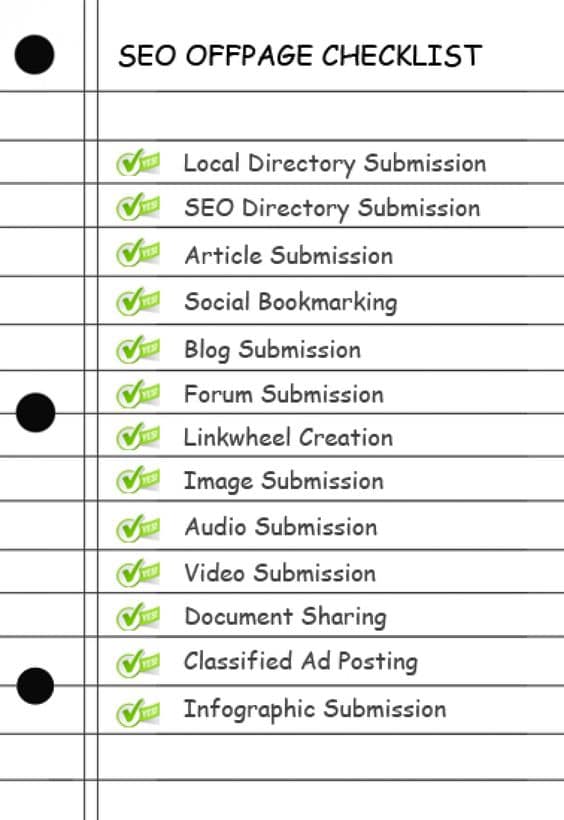 WHEN DID YOU LAST CHECK YOUR SITES PERFORMANCE ?

At AdmooreMarketing, our team believes in providing value even if we don't win your business. Adapting the Amazon methodology, and being a consumer-centric company is our company philosophy from our founder to our handful of employees.
With that being said we have rolled out a FREE in-depth website audit for anyone who wishes to see the performance of their website. We go in-depth to show you what's working, what isn't working and give you actionable tips for improving your websites performance in search engines that day.
To see where you stand in search engines and recieve your FREE SEO Audit, enter in your website and email and we will send it to your inbox 60 minutes from signing up.
GET YOUR FREE IN-DEPTH SEO AUDIT